For we have finally beaten capitalist pigs at own game. Our comrades at Форбз magazine have report that claim the glorious city of Moscow is home to more
billionaires than crapville
, I mean New York. Да comrades, our moment of triumph is one step closer to us. Moscow now claim семдесять четыре billionaire, to crapville's семдесять один, what a bunch of loser. We may trail in total count, 469 to 87, but that not important.
THE IMPORTANT PART IS THAT WE ARE FINALLY WINNING CHILLY (not quite so cold anymore, no need heavy coat, only windbreaker sometimes) WAR!!!!!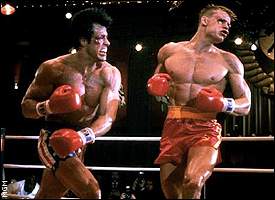 Enjoy your victory while it lasts, Rocky!!!!!