After being introduced to the 18 store building that is Lomonosov Moscow State University. I find myself interested in other Russian buildings.
There have been many styles of architecture throughout Russian history because at various point, depending on who was in charge of the country/empire/etc., Russian architecture was inspired by western culture and at other times it focused on russificaiton.
Examples of these various architecture styles:
The Kremlin: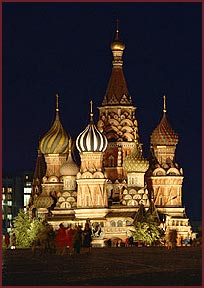 The Intercession Cathedral (aka Cathedral of St. Basil the Blessed) built 1555-61
The Kolomenskoye: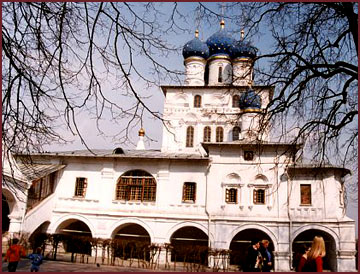 The Church of the Icon of Our Lady of Kazan
Novodevichy Convent: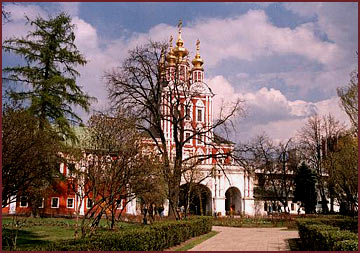 Peterhof: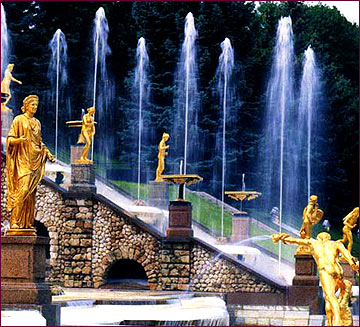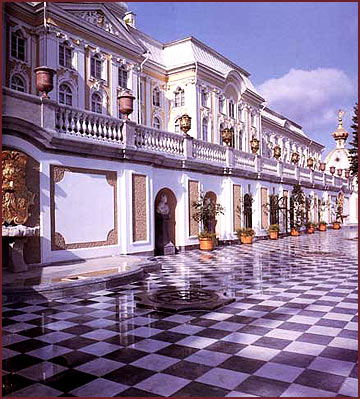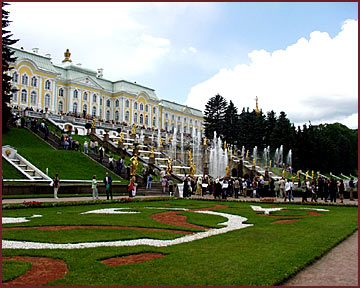 Peter's Palace in St. Petersburg
Winter Palace: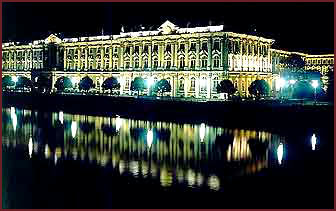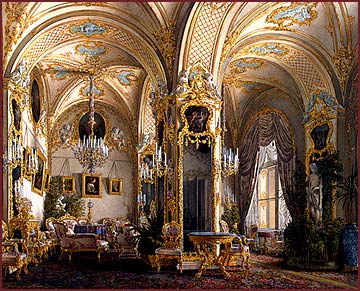 From the 1760s the Winter Palace was the main residence of the Russian Tzars.